You've got a story to tell.
That's what everything in life breaks down to, really. It's all just stories. And we are experts at taking your story and putting it in video form to share with the world. 
That may be the story of an event you're putting on. Or the story of how well your company did last year. Or the story of some interesting people you know. Or the story of an adventure you're going on.
Whatever it is, we can help you identify your story and put that to screen.  And in doing so, make sure that your audience will be captured and engaged by the message behind your film.
We've got experience doing this for all sorts of clients, from town councils, to churches, to businesses, to theatre groups, to bands.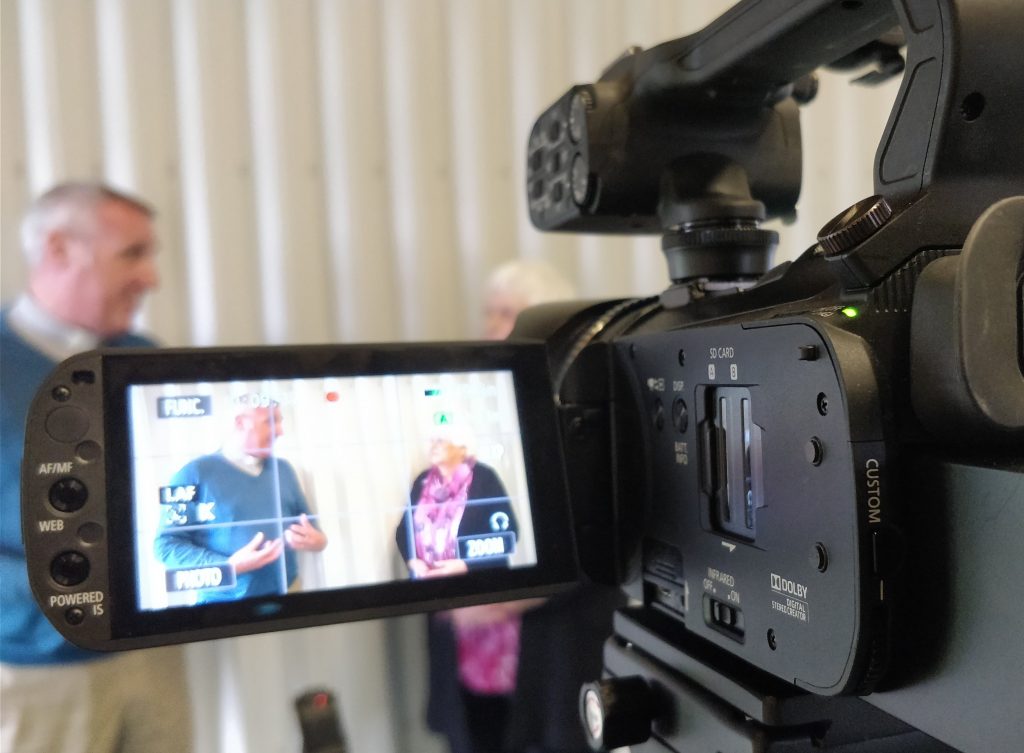 We'll cover the whole process. From pre-production, talking with you to establish what you want said, how and by who. Then production where we will go where we're needed to capture you, your places, your people, everything that will help tell your story. And on to post-production, where we will bring the whole process together to produce a fully edited film (or films!) showcasing your message.
Through this process we will deliver excellence for whatever film project you have in mind. Whether that be interviews, creative art pieces, music videos, real estate demos, or so much more. 
And in conjunction with our events wing, 1Five Events, we particularly excel at capturing live events, whether that be musical acts, theatre, dance or variety. We can work with the Events team, or your own techies, to deliver a high standard recording of your event. 
Also through working with the events team, we can livestream your event to the internet, broadcasting to audiences far wider than your room can hold. For details, check out the livestream section of the Events site.
Don't just take our word for it.
We could talk all day about video production. It's our favourite topic. But, given the medium, it's a lot easier to show you! Here are a couple of pieces we've produced recently, showing just a little bit of what we can do.
Moving Mountains



This is a project we did for a big launch event for "God For All" in Cumbria. We spent two weeks travelling around the county – partly with the GFA team, partly on our own – interviewing people, getting extra footage, visiting events.
We then locked ourselves into the edit room and got down to making it all happen, cutting the 5+ hours of footage we had captured down to the 30 minutes of different clips needed to be presented at the live event.
This is just a sample of some of those interviews, plus another interview we produced for their social media platforms.
Remembered
On the 11th November 2018, Penrith Town Council and the Eden Valley Artistic Network worked together to produce a day of remembrance events to mark 100 years since the 1918 Armistice.
1Five Film were invited to capture the days events and produce a piece that captured the solemn remembrance, but also the illuminant hopefulness of the day.
From being given a programme of events and free roam of the town, we created this film, showing the memorial service in the morning, the local homes and businesses marking the day with decoration, the 'Here But Not Here' exhibition, the lighting of the Beacon, and the variety event 'Remembered' to cap off the day.
Want to know more?
Give us a shout